Saturn - Blue Sapphire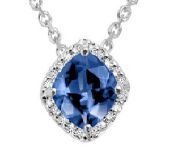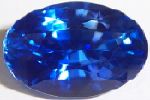 Self-discipline ♥ Meditation ♥ Independence ♥ Focus
Spiritual development ♥ Research ♥ Orderliness ♥ Detachment

The Blue Sapphire is known as the "gem of perfect order".
It releases mental tension, depression, unwanted thoughts
& spiritual confusion.
It restores balance within the body, aligning the physical,
mental & spiritual planes, bringing serenity & peace of mind.
It stimulates concentration & eases mental tension.
It clarifies intention of purpose.

Blue Sapphire is traditionally associated with purity & patience.
It assists you to stay on the spiritual path,
releasing blockages & provides inner strength.
Blue Sapphire facilitates self-expression, teaches us to
express our deeper truths & beliefs.

Blue sapphire treats blood disorders, controls excessive bleeding
and strengthens the walls of the veins.
It is used for cellular disorders, regulates the glands,
calms overactive body systems.

It opens and heals the thyroid and the throat chakra and has a calming
& balancing effect on the nervous system.